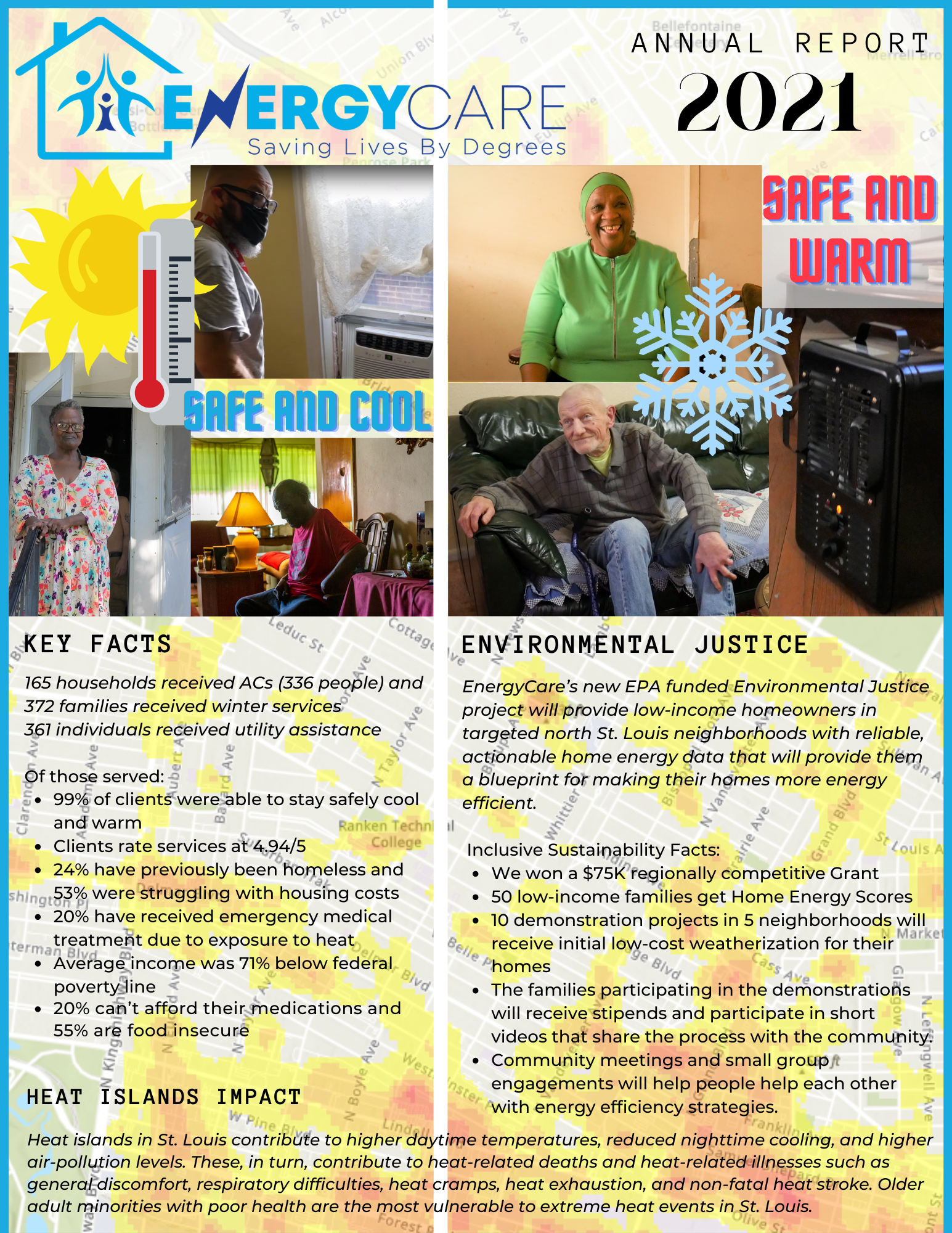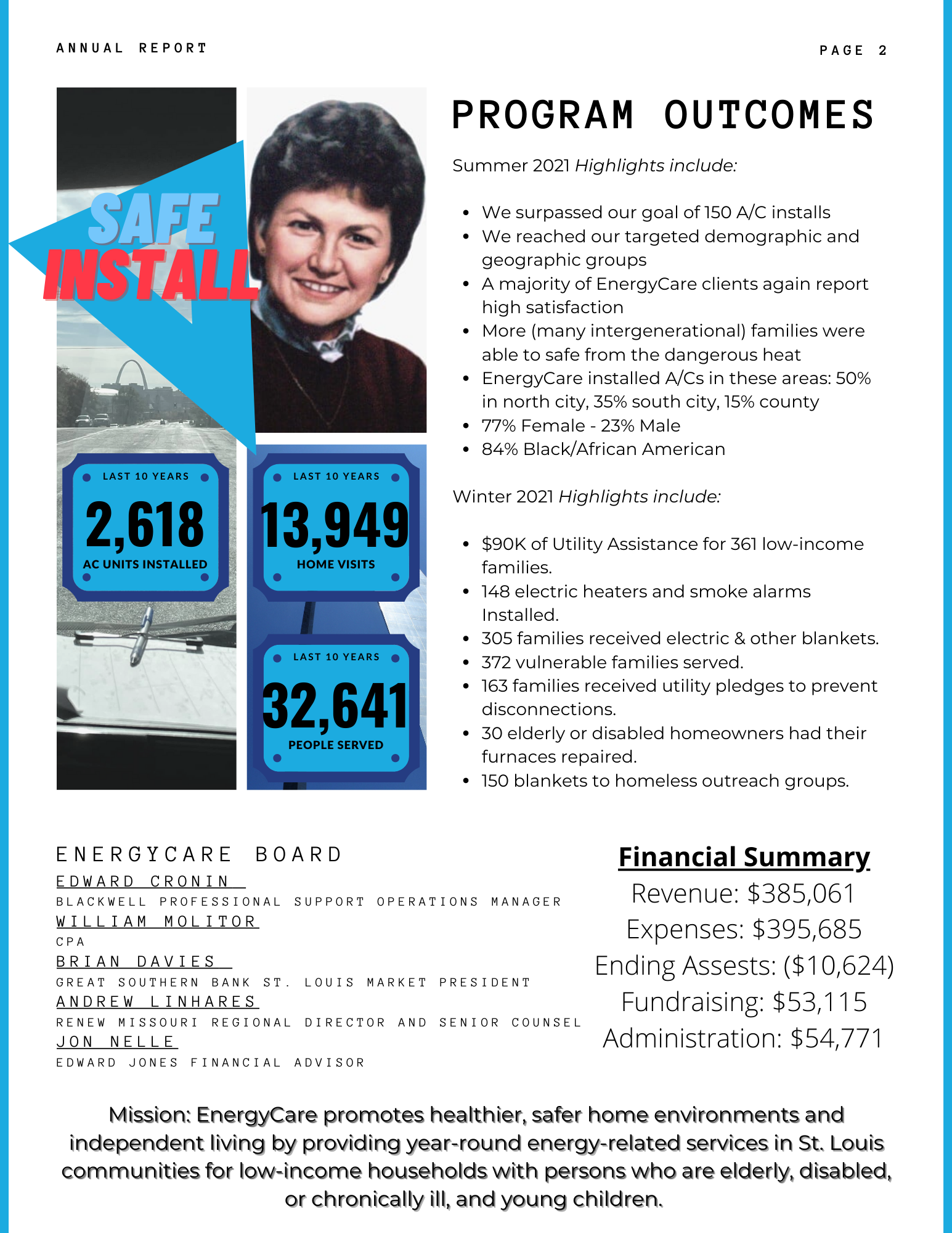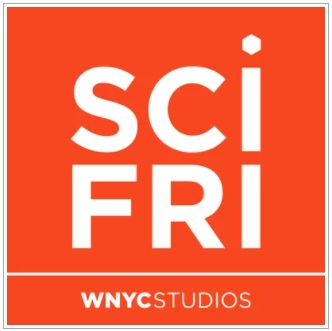 EnergyCare was featured in a NPR Science Friday Episode, check it out by clicking on the link below!

How was air-conditioning invented—and how will it exist in our climate-changed future?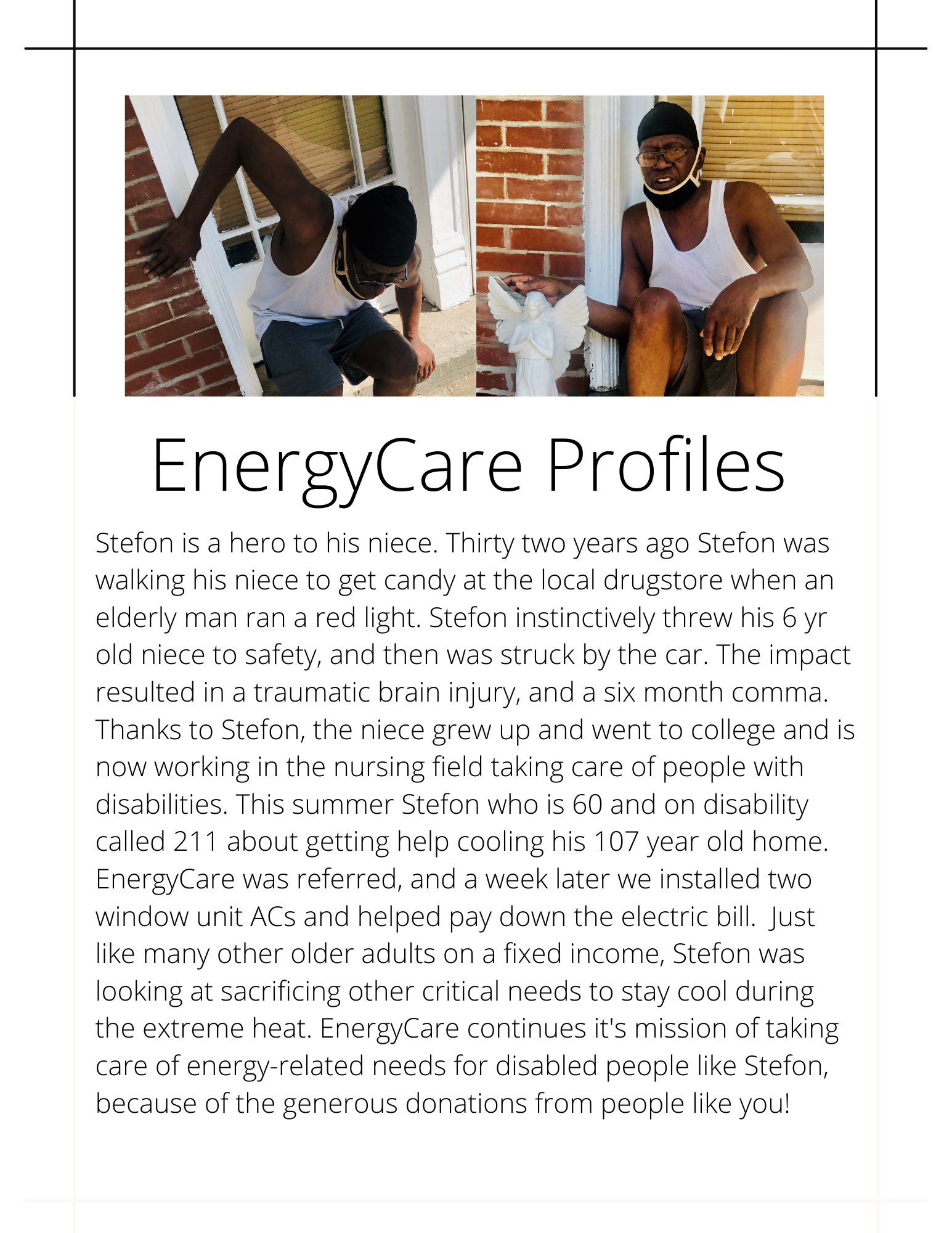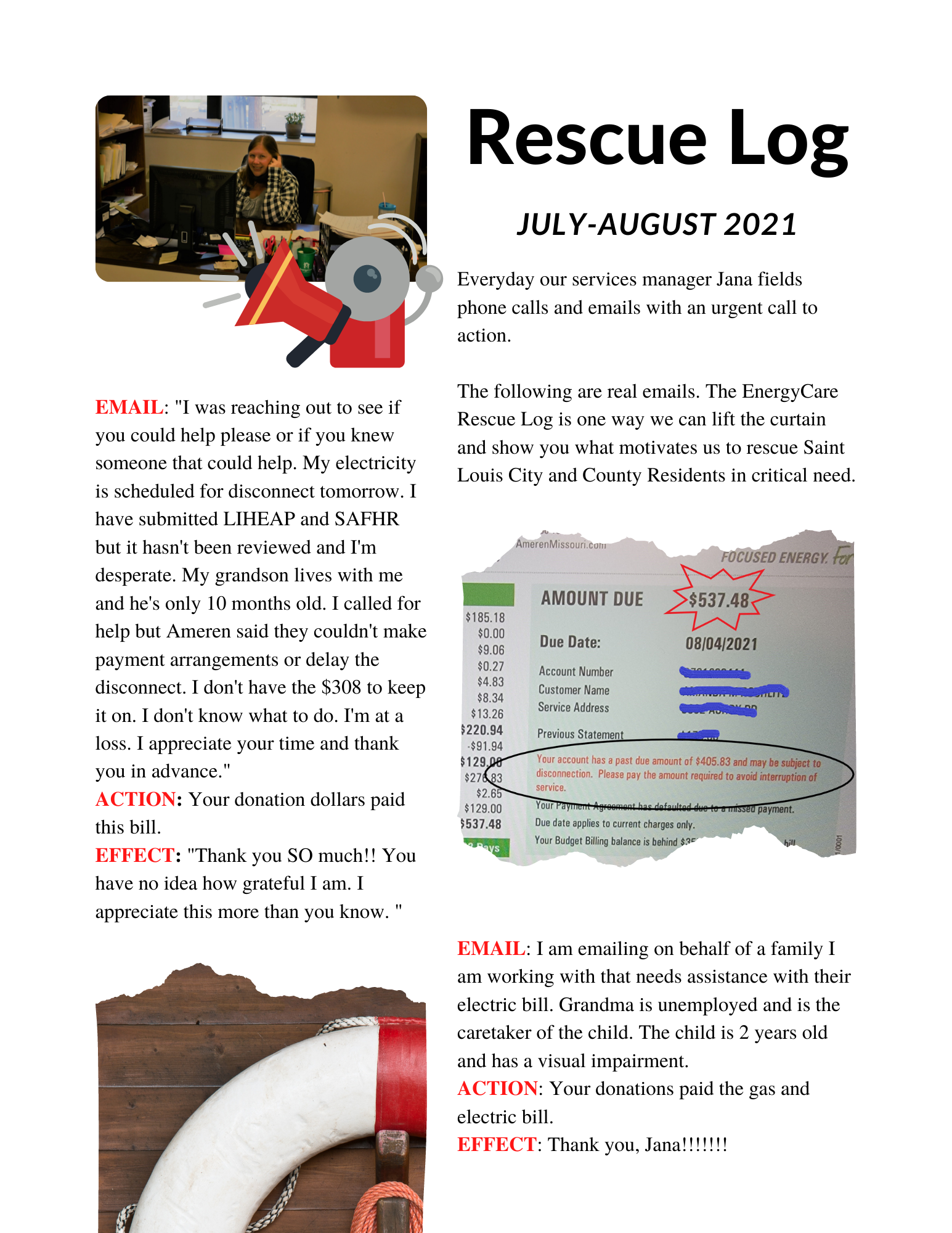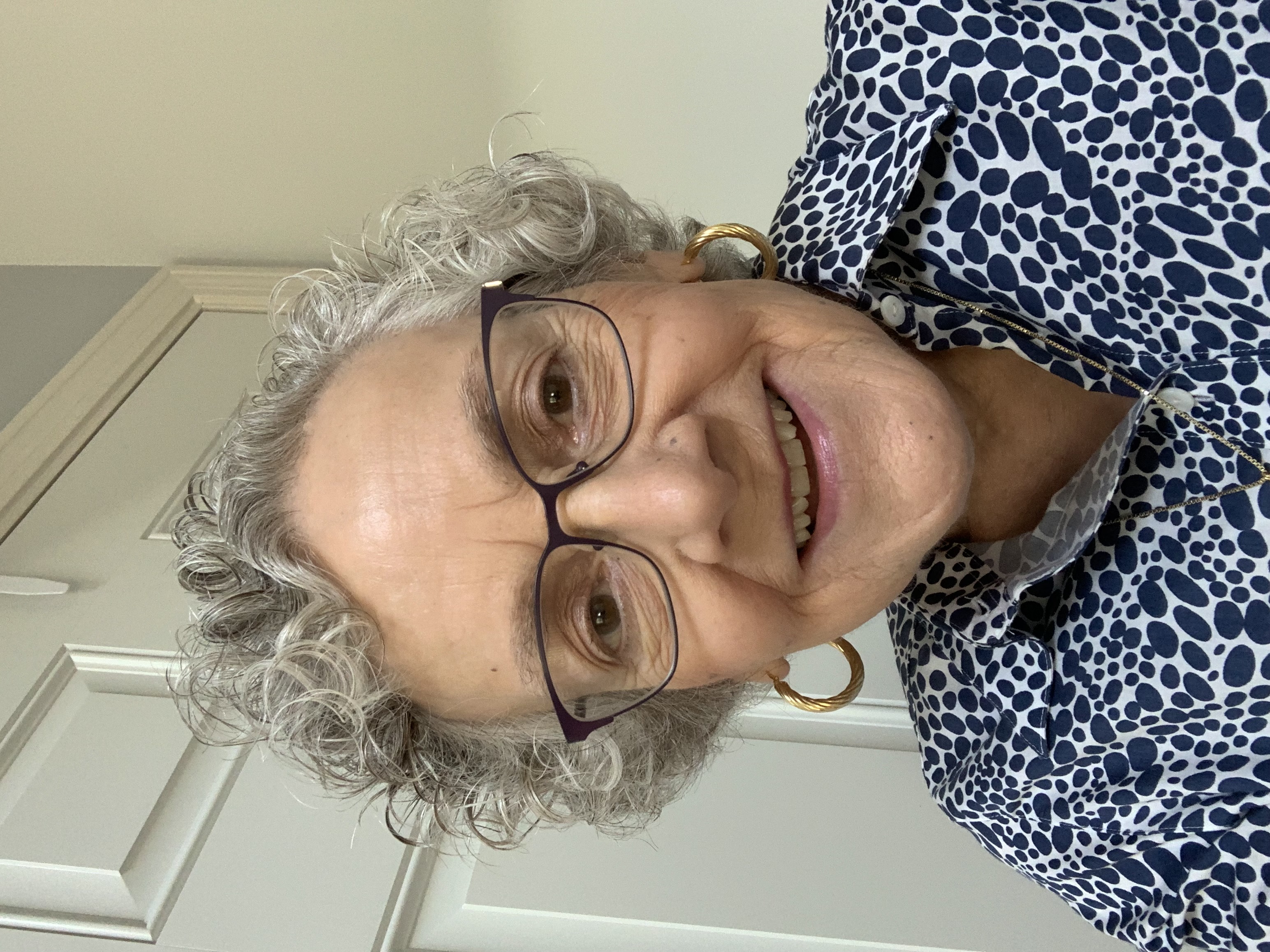 Long-Time EnergyCare Ally Ms. Joanna May:
I don't remember exactly when I became aware of EnergyCare. But I think it was back in the early 1980s when I was working at Saint Louis University. Some of the SLU nursing students were living in The Saum on South Grand that summer and they regaled me with stories of how unbearably hot it was in their apartments, especially at night when they were trying to fall asleep.
Sister Pat Kelly, EnergyCare's founder, was also living at The Saum at that time, though I'm not sure I was aware of this until I read of her untimely death while living there. So, The Saum and very warm St. Louis summer nights and Sister Pat became forever linked in my brain from that time on.
When I first saw an appeal for funds from EnergyCare, probably in the South County Journal or the Concord Call, the memory of Sister Pat and warm summer nights at The Saum converged once again in my brain and tugged at my heart to respond with a donation. It just seemed like the right thing to do.
For there I was in my South County apartment, living quite comfortably thanks to the cool air flowing dependably from my AC vents. And I recalled the students' tales of window fans, wet towels (placed strategically on warm skin) and lying very still trying to fall asleep. I've been giving to EnergyCare ever since.
Things I took very much for granted – cool air in the summer and warm air in the winter – were not everyone's good fortune. Many elderly poor who lived in some of the larger, older homes in St. Louis had no AC in the summer and drafty windows in the winter. I began giving regularly to EnergyCare, starting with an amount that was the approximate equivalent of my budget-billed cooling bill.
Fast Forward to today. The stories I continue to read in EnergyCare's quarterly newsletters are so heartwarming. The elderly poor who receive a window AC unit in the summer or a space heater or blankets in the winter or who have their home weatherized prior to the start of the cold weather are so appreciative of these improvements to their daily life that I feel they have helped me – to appreciate the everyday blessings I can easily take for granted.
I am so grateful to everyone at EnergyCare for the wonderful work they continue to do, year in and year out, and for using my donations to enable their life-saving mission – "Saving Lives by Degrees." It's a Win-Win!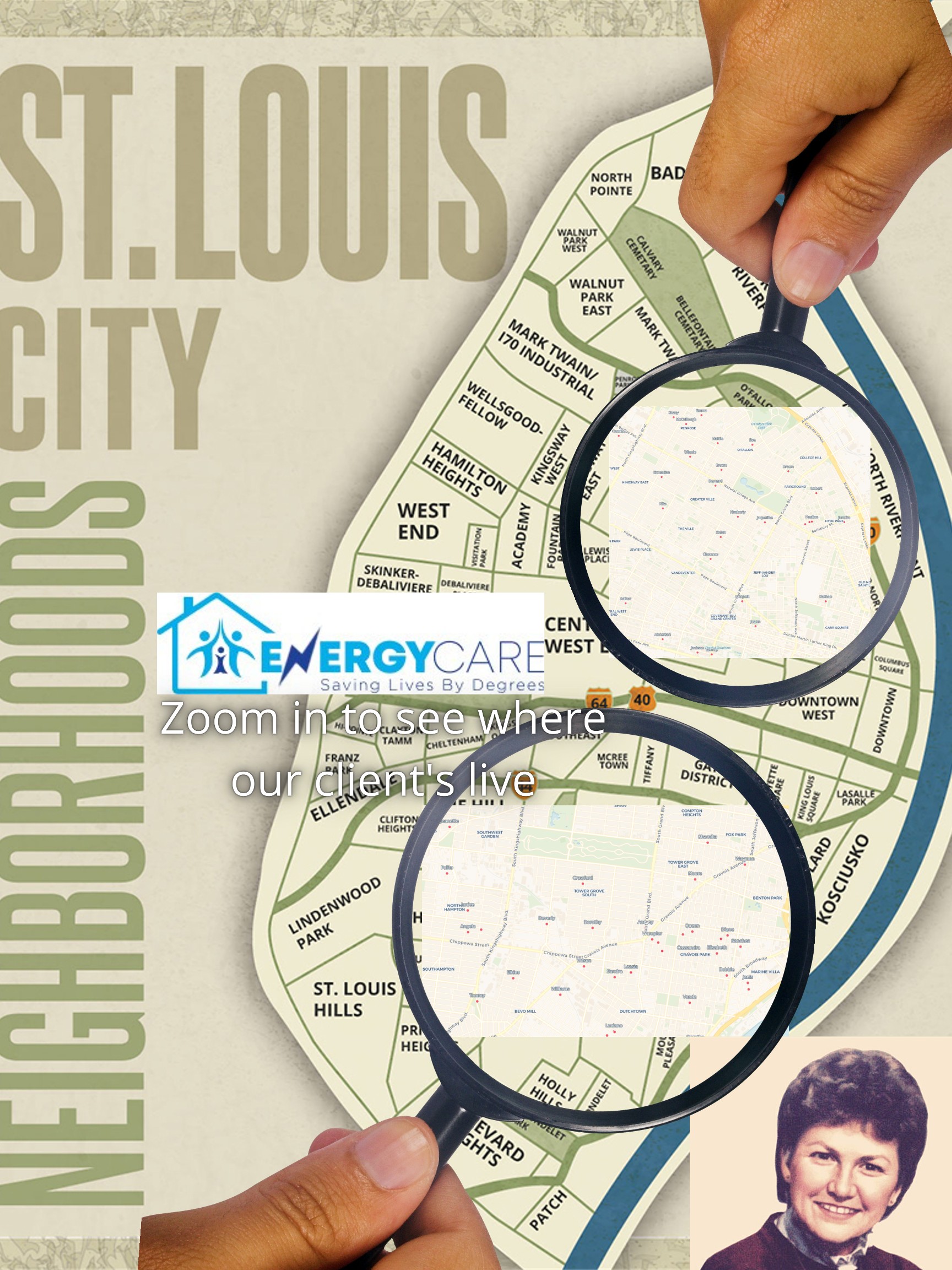 CLICK BELOW FOR OUR BBB PAGE!

Our Founder
Founded by Sister Patricia Ann Kelley, CCVI
In the wake of a deadly heat wave in the summer of 1980 and a devastating blizzard in 1982, Sister Patricia Ann Kelley founded EnergyCare in 1983 to provide protection from the deadly hazards of extreme cold and heat for the elderly, disabled and needy. As the founder, first president and executive director of EnergyCare, Sister Pat initiated projects that warmed, cooled and educated the low-income people most at risk of illness, hospitalization or death.


How We Serve
EnergyCare works to protect low-income, home-bound people—especially the elderly, and seriously ill or physically disabled adults and children—from illness, hospitalization or death from summer heat or winter cold. When people in need call EnergyCare's year-round telephone helpline, Service Providers counsel them about surviving their energy-related crises. They furnish information about heating and cooling bill assistance programs, and, most importantly, they also identify and help vulnerable people who have immediate needs. We install home weatherization materials, setup portable heaters and electric blankets, or simply give out standard blankets for immediate warmth. For the heat we install window air conditioners.

Our Funding
EnergyCare is funded by the generous contributions of local individuals, corporations, foundations and religious and civic organizations. EnergyCare gratefully accepts donations of cash, materials or in-kind services provided by volunteers. EnergyCare does NOT take used window unit ACs donations.The IRS has determined EnergyCare to be a 501(c)(3) organization. Therefore, contributions to EnergyCare are tax deductible as allowed by law. Contributions can be made on-line, by check, or credit card. Call 314.773.5900 to make a contribution.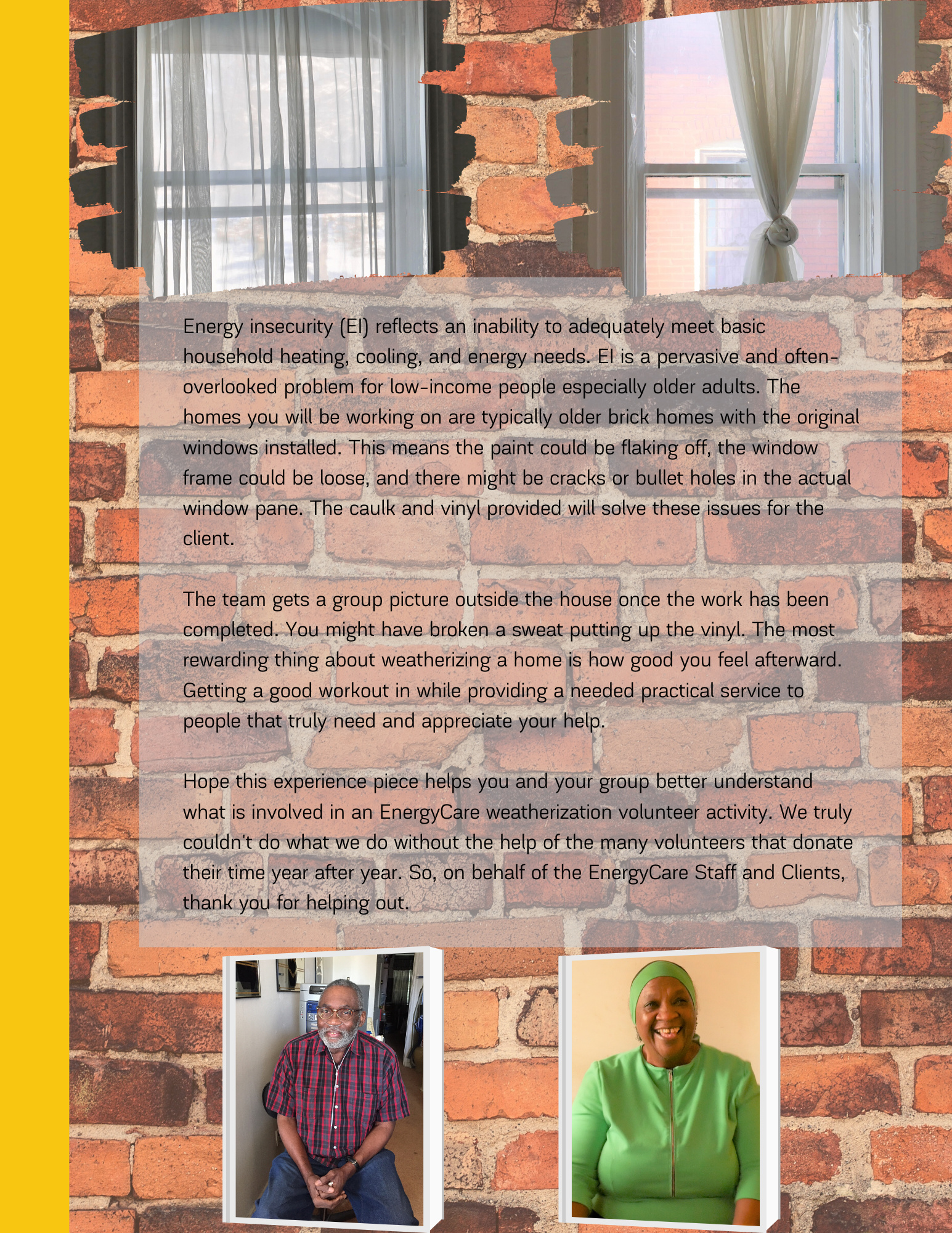 Letter from the Executive Director
EnergyCare's service 38-year track record of helping vulnerable St. Louisan relies on developing rapport with our underserved clients. We receive feedback daily from the clients we serve over the phone, and in person in their homes. EnergyCare also gathers information from clients during twice a year phone surveys to gauge not only our impact, but what needs people and their neighbors face. EnergyCare is also connected to community-based initiatives, especially those formed around inter-agency collaboration and data sharing, vacancy prevention, energy assistance, homeless prevention, affordable housing, energy efficiency and others.


Over the years, EnergyCare's staff and board have developed long-term relationships with people in the communities and with organizations that serve low-income people. This approach has built trust between EnergyCare and our clients. Trust is also key with generous donors like you..

Your help is essential for vulnerable neighbors in communities around St. Louis. You also help EnergyCare leverage support from foundations and other funders who see from your commitment the value EnergyCare brings to St. Louis.

EnergyCare builds trust with our supporters by staying true to our mission and by demonstrating transparency by undergoing an annual independent audit and providing our 990 tax documents to anyone who requests them. With your support, the EnergyCare board and staff are committed to continuing the great work started by Sister Pat into the future.

Tim O'Dea Executive Director
tim@energycare.org